Here are some photos of the earrings I bought/someone bought for me.
Went into Heart Attack to look around. Saw this and couldn't put it down. It was on sale. RM10.50, discounted price. A.Aileen bought this for me :) Yay! I wanted it just for the banana. LOL. The cherry's okay. The apple's not really attractive. HAHA.
Saw this one, wasn't really sure if I should buy it but it was only RM 2, so I did. I lost my old cross earrings so I'm glad I have a new one now :)
I thought this one was sexaayyyy. HAHAHA. WTH. But yeah, I love music themed jewelry, so I couldn't help buying this :P Teehee. It's nice and you can't deny.
Saw a music collection store. They sell really nice miniature musical instruments :3 I didn't have a lot of money so I could only afford the bands in the photo above. HAHAHA.
Charlene bought a miniature violin that looked like this: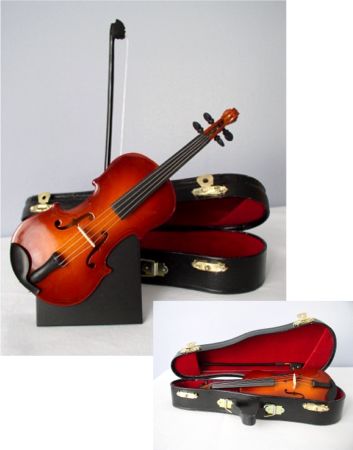 It's even more fascinating in real life.
Can't take photos of the clothes. LOL. I tossed them in the machine already. WASHING machine. Not the shredder or something weird. HAHA.
That's all for now? :)
Byebye!
Maine.