(I was too lazy to make a nicer one. So here!)
I was nominated by
Catalina Blue
to do this tag! :) (Thanks for the nomination, girl! *happy dances*)
Rules:
1. Thank the blogger who nominated you.
2. List some major things you're grateful for.
3. Tag ten bloggers.
I think the point of this tag is to list important things in your life which you're grateful for. So here:
My parents. - For believing in me and not expecting me to be exceptional in everything as long as I'm happy with who I am :) Also for encouraging my interests, and indulging me with food I like (chocolate).
My brothers. - For teasing me and just for being a part of my life. It's not every brother who will cook for his sister and let her paint his nails and draw weird things on his eyebrows.
My extended family. - Even though you expect me to get incredible results in Add Maths. (It's incredibly shocking all right, the results I mean)
Friends. - From church, and school and blogger. Those who are close to me, and those who aren't. For being you. For being there for me when I need you. For doing crazy things with me. For the crazy selfies and days when I can't stop laughing and smiling because of you. For those shopping sprees where you have to drag me away when I take hours deciding what to buy.
My health and happiness.
Loving myself for who I am. - Despite those rare moments of self-loathing and loneliness, I'm glad to be me.
Rick Riordan, and every other author I love.- For making those magical books which changed my perception and life forever.
Artists who produce amazing music.
I tag everyone who has something to be grateful for :)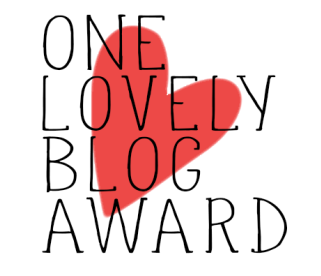 (Image from google. All rights belong to original post)
Rules:
I was nominated by Catalina Blue for this award! :) Thank you for nominating me!
(Check out her blog and get free cookies! ...Not really, but you do get a awesome reading experience)
Seven Facts About Me:
I have recently gotten addicted to watching anime shows again. (Yakitate Japan! The bread looks just delicious. And sometimes they show how to bake a certain type of bread. I drool when I watch it. And it's freaking hilarious too.) Sam is trying to introduce me to the romantic comedy genre too.
2. I'm going to streak my hair pink/blue/red/green (still deciding) soon, and I'm really excited about it! :D
3. I'm pretty pumped up about the hangouts/sleepovers/shopping trips that are coming up soon. Oh, and Christmas too! Really miss my friends.
4. I can't afford to give everyone presents this year, so I'm just going to give hugs, sweets and chocolate to those who ask for it :) #cheapskate? #nolah #impokai #broke
5. I'm shopping for new clothes. And I'm going to give away or sell most of my clothes because I never/hardly ever use them since my clothing style has evolved recently.
6. I'm lazy to chat with people these days. (I even hide my online status on Whatsapp, so people can't see when I'm ignoring them.. haha, sorry.) I'm starting to enjoy phone calls, but given the fact, I had a phone call that lasted for almost two hours..that would be really bad for my phone bill. So video chatting it is!
7. I'm planning on starting a workout regime soon, and getting healthier. I'm going to have to get a new bicycle too.
I nominate whoever wants to do this! :)
Going to study for ICT now.
Till next time!